Galloway Mountain Rescue Team receives the Queens Award for Voluntary Service
---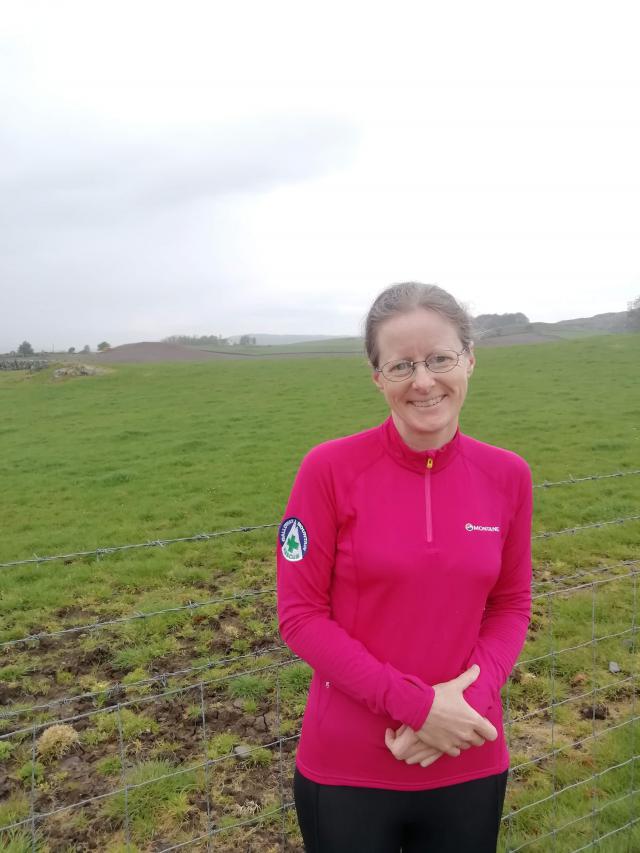 2 Jun 20
by Sue Vest
Galloway Mountain Rescue Team, have been honoured with the highest award a voluntary group can receive in the UK and equivalent to an MBE.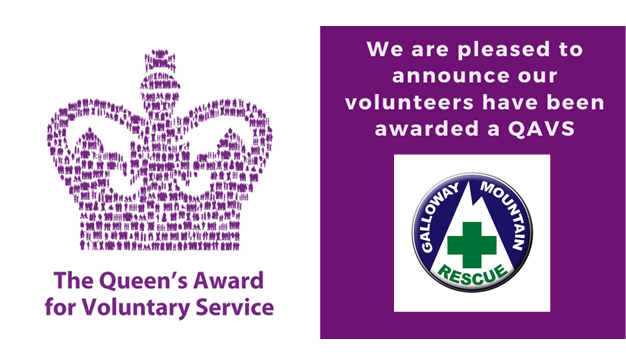 The team provide Search and Rescue services in support of partner emergency services, covering a large area of South West Scotland. They provide assistance in water incidents, urban searches and community resilience - not just events typically associated with Mountain Rescue.

Galloway Mountain Rescue is one of 230 charities, social enterprises and voluntary groups to receive the prestigious award this year. The number of nominations has increased year on year since the awards were introduced in 2002, showing that the voluntary sector is thriving and full of innovative ideas to make life better for those around them.

The Queen's Award for Voluntary Service aims to recognise outstanding work by volunteer groups to benefit their local communities. It was created in 2002 to celebrate the Queen's Golden Jubilee. Recipients are announced each year on 2nd June, the anniversary of the Queen's Coronation. Award winners this year are wonderfully diverse. They include volunteer groups from across the UK, including a community shop in Cornwall, an environmental group in Swansea, a group working with refugees and vulnerable people in Stirling and a thriving community arts centre in County Down.

Representatives of Galloway Mountain Rescue team will receive the award from Mrs Aileen Brewis, Lord Lieutenant of Wigtown later this summer. Furthermore two volunteers from Galloway Mountain Rescue Team will attend a garden party at Holyrood House in July 2021, along with other recipients of this year's Award.

Galloway Mountain Rescue Team's Leader, Stewart Gibson says:

"I'm delighted that the hard work and commitment every team member devotes, has been recognised. As a voluntary emergency service, it requires a unique commitment to ensure that we can effectively respond 24hrs a day, 365 days of the year. Callout members and trainees should be hugely proud of the contribution they make to ensure the safety of our local communities"