River Bank Rescue Exercise
---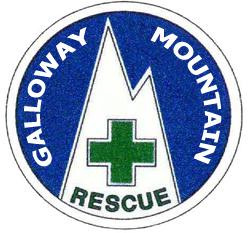 28 Nov 17
by Joe Baxter
On the weekend of Sunday 26th November, Galloway MRT staged an exercise involving steep ground security and water evacuation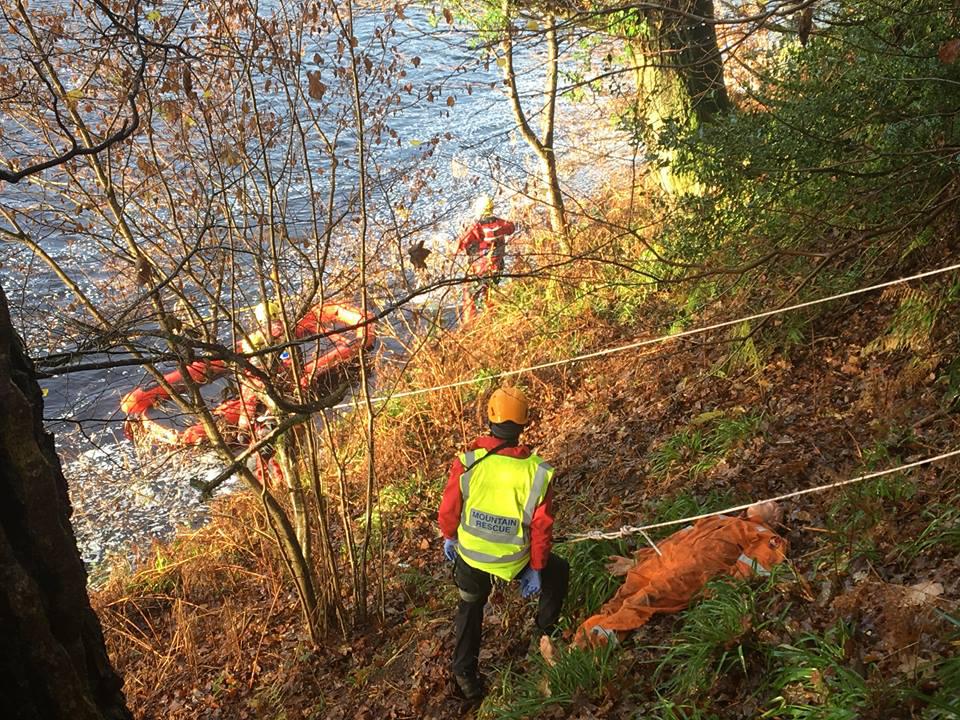 On the weekend of Sunday 26th November, Galloway MRT staged an exercise involving steep ground security and water evacuation. The scenario was that Galloway MRT were requested to assist the Scottish Ambulance Service to reach and assess someone that has slipped down a river bank, from an unguarded pavement and suffered multiple injuries.
On assessment after setting up a rope system to access the casualty, it was decided that the safest and quickest evacuation route and method was to package the casualty and continue to lower them to the waters edge; where after they were taken by our Inflatable Rescue Sled to the awaiting Ambulance on the other river bank.
Galloway MRT is always on call to assist the Scottish Ambulance Service with casualty evacuation - be that on troublesome terrain, or during adverse weather.
Further Information